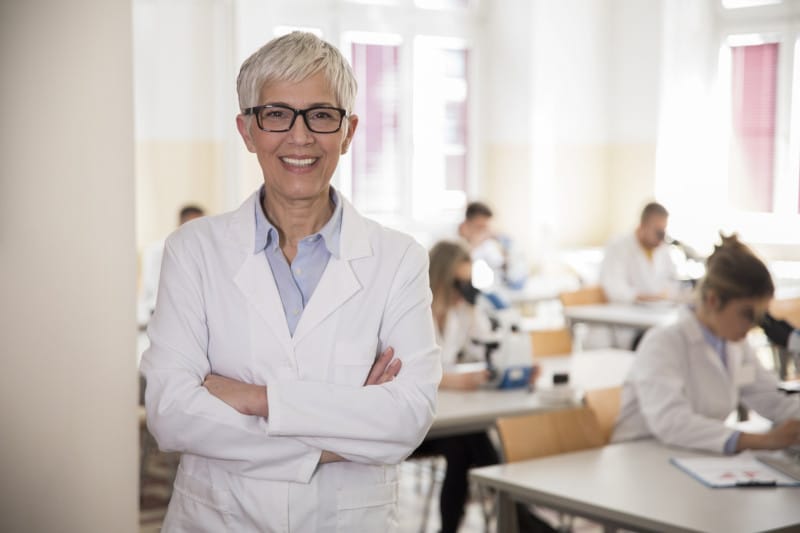 Back to resources 5 Post Bacc Programs Worth a Look – Top Ranked Programs On Our Site
Articles
May 28, 2020
Ready to take the next step toward a medical career? If you need to boost your GPA, make up prerequisites you didn't take during undergrad, or want to build more research experience, a post-baccalaureate program could be the right choice for you. These programs offer an alternative path to medical school—one that about 15% of 2019 medical school matriculants took advantage of, according to the most recent matriculant survey by the American Association of Medical Colleges.
We track and rank pre-med post-bacc programs on our site, PostBaccProgramsGuide.com. Every now and then, we'd like to highlight some of the exceptional programs that interest us—and might be a good fit for prospective students like you.
This article takes a look at some of the top-ranked programs currently on our site, and what makes them unique. Check them out below, or take some time to visit our rankings and search for a program tailored to your needs.
Best Value Post-Bacc Certificate – Adelphi University
When it comes to post-bacc certificate programs that offer the best value for money, our top-ranked program is from Adelphi University in Garden City, New York. The one-year Certificate in Basic Sciences for Health Professions program offers a pre-health curriculum designed specifically for working adults.
This program isn't just about coursework, either—students can take advantage of career advising, volunteering experiences, and exam prep for the MCAT or other tests. Students have completed this program to prepare for veterinary school, dental school, D.O. programs and more in addition to M.D. programs. The school also offers scholarship and grant opportunities that keep costs lower than some other comparable programs.
Most Promising Newcomer – Southern California University of Health Sciences
SCUHS, located in Whittier, California, has just entered the post-bacc space with its 11-month Master of Science in Medical Science (MSMS) program.
Designed to prepare students for medical school, pharmacy school, dental school and other professional health programs, the MSMS features an innovative, data-driven approach that helps keep students on track with their studies from day one. The "flipped" classroom format invites deeper engagement with course material that goes beyond memorization, and constant tracking of student answers means you have real-time data about what you've mastered and what you need to review.
In addition, the MSMS focuses on preparing students for the USMLE as well as the MCAT. Students who successfully complete the program are guaranteed an interview with Ponce Health Sciences University, SCUHS's partner school. The first class begins this August—even if COVID-19 disruptions continue preventing face-to-face classes. A significant portion of the curriculum is ready to deliver entirely via digital channels.
Best-Value Pre-Med Graduate Program – Texas Tech University Health Sciences Center
The Master of Science in Biomedical Sciences (MSBS) at Texas Tech University takes our #1 best value spot for pre-med master's degree programs. The two-year program is designed both for students who want to prepare for medical school and for those who are interested in a career teaching in the health sciences.
The program combines didactic coursework with curriculum design and development classes, teaching experience, and clinical experience. And, at $157.00 per credit hour for 2020, it offers excellent value for money.
Best Post-Bacc Certificate Program – Bryn Mawr College
Bryn Mawr College, located in Bryn Mawr, Pennsylvania (near Philadelphia), offers a one-year, full-time pre-med post-bacc designed specifically for career changers who need to take premedical prerequisites. The Postbaccalaureate Premedical Program has been operating since 1972, and offers access to volunteering opportunities as well as classwork and career advising. It's a selective program, admitting only about 80 students per year.
Bryn Mawr's program also boasts some distinguished medical school linkages—Boston University, SUNY Stonybrook School of Medicine, the University of Chicago and the University of Pennsylvania are just a few of the competitive medical schools with linkages to this post-bacc.
Best Pre-Med Graduate Program – Dartmouth University
The Master of Public Health program at the Dartmouth Institute for Health Policy and Clinical Practice is our top choice for pre-med graduate programs. Located in Hanover, New Hampshire, the MPH, as its name suggests, has a research and policy focus rather than a practice focus—but we're sure you'd agree that research is just as critical as clinical practice, given the importance of epidemiology and public health science to all our lives at the moment.
According to Dartmouth, 95% of graduates were employed within three months of completing their program. They offer an 11-month on-campus program or a 22-month online option.