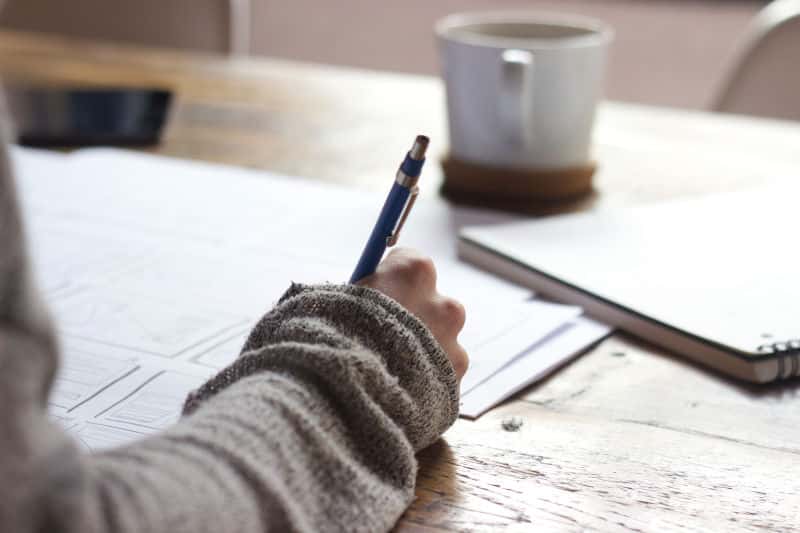 Back to resources Competitive MCAT Scores and What The Top 10 Schools Accepted
Articles
December 24, 2019
What Makes a Competitive MCAT Score?
There are four letters guaranteed to make most pre-meds feel a little sweaty: MCAT. The Medical College Admissions Test is just one of the many challenges you'll have to overcome on your journey to become a physician—and one of the most important. So what makes for a competitive MCAT score?
Thankfully, there's plenty of data straight from the American Association of Medical Colleges (AAMC), the publishers of the test. Every year, the AAMC releases acceptance data which includes each U.S. and Canadian MCAT test-taker from the previous admissions cycle who applied to a ranked medical school.i Read on to learn what kind of score you should be aiming for to compete as an applicant—and what you can do to improve.
What is a Competitive MCAT score?
According to U.S. News and World Report, the most competitive, elite medical schools in the nation accepted applicants with an average MCAT score of 520 or higher.
The average student applying for medical school, the average MCAT score of all applicants to medical school in 2019 was 505.6 with a standard deviation of 9.3 points (AAMC).
How Is the MCAT Scored?
First, it's important to understand how MCAT scoring works. The MCAT consists of four sections:
Biological and Biochemical Foundations of Living Systems
Chemical and Physical Foundations of Biological Systems
Psychological, Social and Biological Foundations of Behavior
Critical Reasoning and Analysis Skills
Your score for each section can range from 118 (low) to 132 (high). Total scores range from 472-528.
Scoring is scaled.ii This is because questions on the MCAT change from year to year, so the test can vary in difficulty. Scaling the scores means that no matter what year you take the MCAT, admissions officers have a consistent gauge of whether you're below average, average, or above average compared to the rest of that year's applicant pool. A score of 500 always puts you in the middle of the pack. But what does it take to be competitive as an applicant?
Applicant Scores vs. Matriculant Scores
According to AAMC, the average score for all MCAT test-takers between May 1, 2018 and April 31, 2019 who then applied to medical school was 505.6.iii The average score for test-takers in the same period who matriculated (i.e. were accepted by and then enrolled) in medical school was 511.2.iv On a scaled test, that 5.8-point gap between applicants and accepted students is bigger than it may seem.
The gap is even bigger between the average medical school matriculant and those who went on to the most elite schools.
Average MCAT Matriculant Scores at the Most Competitive Schools
According to U.S. News and World Report, the most competitive, elite medical schools in the nation accepted applicants with an average MCAT score of 520 or higher.v The top 10 schools were:
New York University School of Medicine (Langone Medical Center): 522
University of Chicago (Pritzker School of Medicine) – 521
University of Pennsylvania (Perelman School of Medicine) – 521
Washington University in St. Louis School of Medicine – 521
Yale School of Medicine – 521
Columbia University (Vagelos College of Physicians and Surgeons) – 520
Johns Hopkins School of Medicine – 520
Mayo Clinic (Alix School of Medicine) – 520
Harvard Medical School – 519
Northwestern University (Feinberg School of Medicine) – 519
MCAT Alone Isn't Enough
One more thing about that AAMC table: it cross-references GPA along with MCAT scores. By looking at the table, you can get an idea of how likely a high MCAT score is to redeem a soft GPA (or vice-versa) when applying to medical schools. For instance, if you scored over 517 on the MCAT but had a GPA between 2.85 and 2.99 out of 4.0, you only had a 38.9% chance of being accepted to a medical school.vi Likewise, if you scored between 497 – 501 on the MCAT with a GPA over 3.79, you only had a 31.2% chance of medical school.
For last year's applicants, the lowest combined GPA and MCAT which resulted in a better than 50% acceptance rate was for those with a GPA of 3.40 – 3.59 and an MCAT score between 510 – 513—52% of applicants in this group were accepted. vii So, advisors, test prep and admissions coaches tend to recommend you aim to achieve at least a 3.40 GPA plus a score of 510 on the MCAT to be considered competitive. Higher is almost always better—unless you're not pulling your weight in clinical experience, volunteering, or your sciences GPA.
How to Boost Your Chances of Acceptance
There are many private testing companies that offer practice exams, one-to-one coaching, and other support for boosting your MCAT score or helping you recover your GPA. We also recommend you consider a post-baccalaureate pre-med program. These intensive programs offer additional preparation in pre-med coursework. Some programs also offer MCAT coaching. Browse our rankings to learn more about the best options around the country—including those that are a good value. If you're really dedicated to becoming a physician, a post-bacc may help you achieve the MCAT score and GPA you need.
i https://www.aamc.org/system/files/reports/1/factstablea23.pdf
ii https://students-residents.aamc.org/mcat-scores/how-mcat-exam-scored
iii https://www.shemmassianconsulting.com/mcat
iv https://www.shemmassianconsulting.com/mcat#part-3-good-mcat-score
v https://www.usnews.com/education/best-graduate-schools/top-medical-schools/slideshows/10-med-schools-with-the-highest-mcat-scores
vi https://www.aamc.org/system/files/reports/1/factstablea23.pdf
vii https://www.aamc.org/system/files/reports/1/factstablea23.pdf