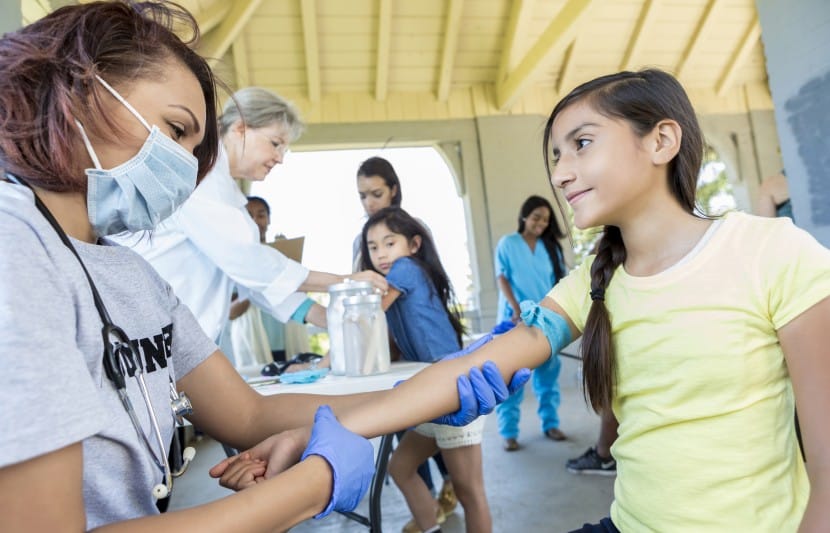 Back to resources Will a Gap Year Hurt My Med School Application?
Articles
April 27, 2022
Thinking of taking a gap year before applying to medical school? You may have a lot of reasons for doing so. You may also be worried about it having a negative impact on your med school application. Rest easy on that score: gap years are more common than ever among medical students. In fact, they're becoming the new normal. According to the 2019 survey of new medical school students from the American Association of Medical Colleges (AAMC), 65.2% of respondents said at least one year had passed between the end of their undergraduate program and their entry into medical school.1
Naturally, how you spend your time during a gap year will still matter to admissions committees. While you may just legitimately need some time off (especially if you're one of the pre-meds who has been caring for family or working as a first responder during the pandemic), you will make a better impression if your gap year includes activities intended to strengthen your candidacy as a potential medical student. We'll cover a few of the best reasons to take a gap year in this article.
COVID-19 (or Another Circumstance) Interrupted Your Classes or MCAT Prep Cycle
If a personal family or medical emergency—or, say, a global pandemic—meant you had to take time out from school or put off taking the MCAT, you have a compelling reason for taking a gap year. Just make sure you used that gap year to make up classes or really nail your MCAT study schedule.
While it's possible to take make-up classes or study for the MCAT on your own, a post-bacc program can provide structured support and advising. If you just need to make up one or two classes, a "do-it-yourself" or "DIY" post-bacc, in which you enroll only in the classes you need, may be an option for you.
COVID-19 (or Another Circumstance) Interrupted Your Clinical or Research Experience
The pandemic hit the pause button on many clinical opportunities for pre-medical students. Healthcare facilities needed to focus all their personnel on treating patients and controlling the spread of infection. Many research facilities were shut down and projects suspended—also to control the spread of infection.
If you were a junior during 2019-2020 and then a senior during 2020-2021, you probably struggled to complete clinical experience hours. Taking a gap year to gain more experience working with patients or in research settings would be understandable under the circumstances.
You Want to Spend a Year (or Two) Earning Before Taking on Med School Debt
Higher education is expensive—medical school even more so. If you need to pay down some debt or build up savings before you begin your medical school journey, most medical school admissions committees will understand. Ensure that you continue working on developing yourself as an applicant, however—either through continued clinical experience or additional study, such as in a part-time post-bacc program.
You Need to Improve Your GPA
If COVID stress did a number on your ability to study and perform academically, you're not alone. Taking a gap year to complete a record-enhancing post-bacc program can help redeem your record—especially if your problem classes are science classes. Learn more about how completing a post-bacc program can affect your GPA.
You Need to Take Pre-Med Classes
Finally, you may not have taken all the classes you need to apply to medical school. This could be because you changed to a pre-med focus later in college or because you've decided to switch to a medical career after working in another field. Whatever the reason, medical schools will understand your taking a gap year to make up prerequisite classes. You can choose from a post-bacc certificate program or a special master's degree program. Find out what the difference between these two program options are in our article, "Post-Bacc Pre-Med Certificate or Special Master's Degree?" Good luck with your gap year!
Find a Post-Bacc Program for Your Gap Year
Don't know which post-bacc programs interest you? Browse our directory to find one that meets your GPA, schedule, and location needs—or check out our rankings!
---