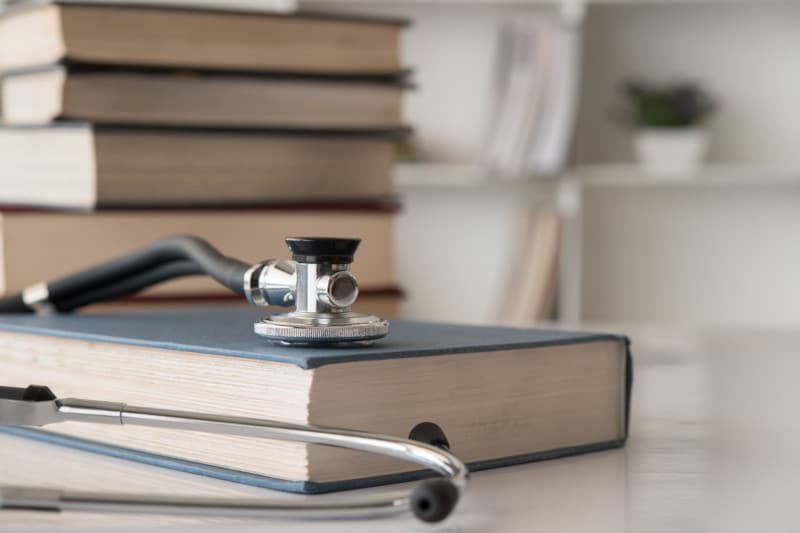 Back to resources MCAT Cancelled? Here Are Your Options for Making the Most of the Next Year
Articles
April 9, 2020
The coronavirus pandemic is disrupting daily life to an extent not seen since World War II. For pre-med students, these disruptions have included an end to in-person classes and extracurriculars, as well as cancellation of the Medical Colleges Admission Test (MCAT) dates for the entire month of April 2020. What's more, the uncertain nature of this global crisis means more MCAT cancellations can't be ruled out in the weeks and months to come.
While medical schools are working to extend deadlines where they can, many students may find themselves unable to complete the medical school application cycle for this year. If this applies to you, here's a rundown of what your options may be.
Hope You Can Reschedule Your MCAT
It is still possible to reschedule your MCAT for later in the year, and it's possible that the American Association of Medical Colleges (AAMC), which oversees the MCAT, will arrange additional testing dates in the late summer, autumn and winter of this year.
If that's the case, you may be able to take advantage of the new, later date to do additional MCAT prep and studying. Pearson VUE and the AAMC have also waived the MCAT rescheduling fee for students in this situation, so you won't have to spend extra to book a new test date—if it's available.
As you may notice, there are an awful lot of "ifs" flying around here. The situation is still extremely fluid.
So, what if the crisis continues late into the year, and you can't get an MCAT test date until 2021?
Options for Improving Your Medical Admissions Profile During Coronavirus Delays
Find a Medical Research Program
This will be difficult, given the uncertainty around COVID-19 and how long that will last. However, you may want to try to identify opportunities for later in the summer and autumn and apply for them. Bear in mind, however, that these may also eventually be impacted by the pandemic.
Improve Your Academic Record
Continuing education is one of the options least likely to face complete cancellation during this period of uncertainty. If your GPA or science GPA is under 3.3, you may want to give serious thought to a post-baccalaureate program. Your options can include undergraduate certificate programs or a science-related master's degree program.
While these programs can also be subject to disruption by the pandemic, they are more likely to have some provision for taking at least some classes via distance learning.
One example is the Master of Science in Medical Services from Ponce Health Sciences University, which has campuses in St. Louis, Missouri and in Ponce, Puerto Rico. The curriculum of this mirrors the first year of their LCME-accredited Doctor of Medicine program and has gone fully digital as coronavirus disruptions continue. The program uniquely utilizes an analytics-based model that accurately predicts how well you'd do on the USMLE Step 1. Graduates of this program also receive special consideration when applying to the PHSU School of Medicine, and the top 20% of graduates are guaranteed an interview.
Of course, you can also research other post-bacc opportunities with our rankings. Find certificate and master's degree options near you by schedule, tuition cost, admissions GPA requirement, and much more.
Find a Clinical Shadowing Opportunity
This simply won't be possible for most pre-med students in the near term. Many hospitals and practices have shifted all attention to treating patients rather than to medical education. Clinicians in these organizations are not going to have availability for pre-med students during a pandemic Working conditions may be unsafe.
In addition, state and local authorities have placed strict restrictions on travel, work, and movement—restrictions that are unlikely to be lifted before the beginning of May in most places. Once restrictions are relaxed, it may also continue to be difficult to find clinical shadowing sites as healthcare providers catch up with a backlog of non-COVID-19 patients.
This doesn't mean you shouldn't try to find a shadowing opportunity if you can. It does mean you should prioritize securing one for later in the year—if the pandemic has been contained. Remember that you yourself could be an asymptomatic carrier of the virus. You don't want to put the practitioner you're shadowing and everyone he or she comes into contact with at risk.
Find a Volunteering Opportunity
Many of the same restrictions which make shadowing difficult during this time also affect volunteering in clinical situations. However, there may be other opportunities to make a difference in your community in ways that demonstrate your commitment to helping people stay healthy. For example, a pre-med student at the University of Nevada, Reno built a network of volunteers to grocery shop for elderly and vulnerable patients who need to completely self-isolate during the pandemic.
Consider looking for (or creating) appropriate, safely social-distanced volunteering opportunities that support the people most at risk from coronavirus. Potential sites include elder care homes, retirement communities, long-term rehabilitation centers, and more.
Do Nothing
This is one option, particularly since we have all been asked, or even ordered, to stay home if possible. Surprisingly, however, this lack of activity will not be attractive on your medical school application, even if you do devote a lot of time to creating a sourdough starter.
Keep the Faith and Learn What You Can
There has not been a global health crisis on the scale of the COVID-19 pandemic in more than a century. Disruption and delay to your plans for medical school are likely to be inevitable.
However, there has never been a better time to re-dedicate yourself to your pursuit of a career in medicine. Stay up to date on the facts and research coming out of this crisis, and rest assured that you can get into medical school if you keep yourself engaged. Even if it takes longer than you'd planned.