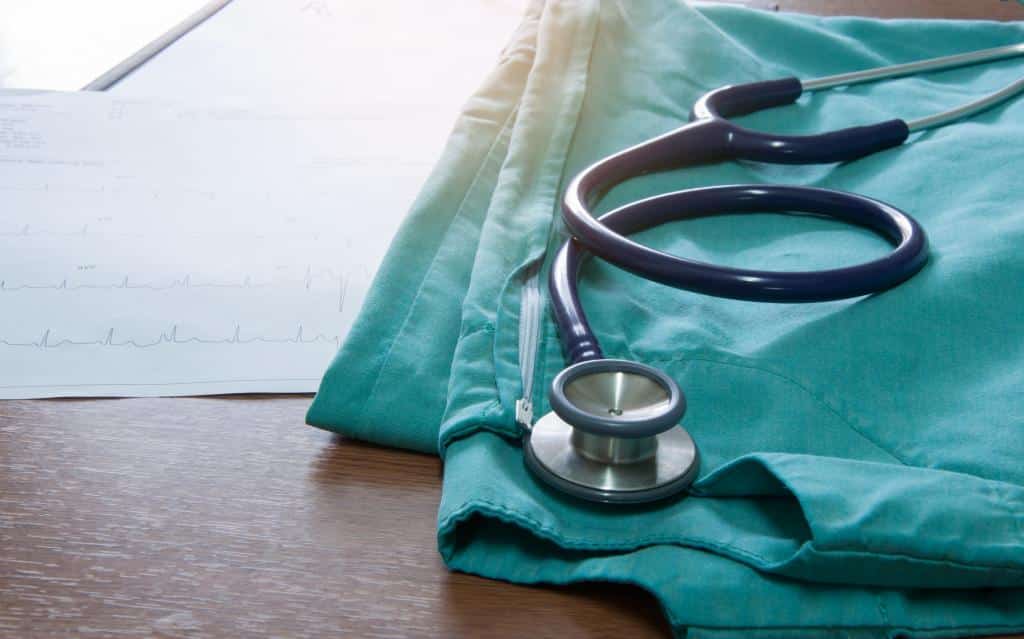 Back to resources Angélica Shares Her Story as a Second Year Med Student at PHSU
Student Stories
October 30, 2018
Really, every student in one way or another is a success story. My name is Angélica, I'm a second year medical student at Ponce Health Sciences University, and I would like to share mine.
I was born and raised in Puerto Rico. I graduated from the Escuela Superior del Colegio Sagrada Familia at Corozal, and I dared to study Molecular Cell Biology at the one and only IUPI (University of Puerto Rico). There, I had a transformative university experience that offered la Avenida and Plaza Antonia. Inevitably, our horizons expanded there, and despite my love for Hispano-American literature, journalism – surely because of my father, a cowboy and a proud tough guy, a graduate of the Political Science program, and a reciter of poetry – I put all my energy into the health field, as did many others who I met. I believe my mother, who is also from Jerez, a biologist and an environmental engineer, had the last word.
I arrived at Ponce in the summer of 2016, enrolled in the Medical Sciences MS. Though I was still unsure if I wanted to dedicate my life to this field given the required investment and my underdeveloped study habits. I immersed myself in the curriculum, and I adapted to a new lifestyle with fewer brunches, less family get-togethers, and an average of eight hours of active study sessions – twice that on Fridays, Saturdays, and Sundays, since the exams were on Mondays at PHSU. With so many changes, we had to include physical exercise in our routines to not "let ourselves go." I say "we" because in such demanding degrees, it is easier with friends.
I fell in love with Gross Anatomy, so much so that I served as a tutor for the class, and over the summer I was one of the coordinators for a course offered to undergraduates: Macroscopic Anatomy Techniques, under the supervision of Dr. Darah Fontánez and Dr. Juan Fernández. I also worked with Puerto Rico Biobank that summer under the supervision of Dra. Idhaliz Flores, where I recognized the importance of the role of these entities not only in the field of biomedical research but also in their adaptation in personalized treatments. I also had the opportunity to observe Dr. Edgar Domench, an ENT Specialist, at his clinic and in surgeries at the Hospital Episcopal San Lucas, and after that, I had new aspirations and a new dream to follow.
I am now a second-year student at the School of Medicine at Ponce Health Sciences University (PHSU), and I am preparing to take the USMLE Step 1. With each day, I at least meet minimum requirements with my academic work, and I address questions and support my mentees that are now in their first year or are working on their master's.
Last, but not least, I am part of the founding team for the Healthy for You Student Organization (HfYSO). As a group of friends concerned about alienation and sedentary lifestyles resulting from so many hours of study, we started organizing physical activities, workshops on nutrition and cooking, meditation sessions, zumba, and pickup basketball games , among other things; the goal is to promote healthier lifestyles and greater involvement within the university community, and more importantly still, university involvement in the larger community.
Finally, none of this would have been possible if I had not studied at MSMS. During that year, I developed new habits, outlined my goals, and worked towards them, acquiring the academic and professional maturity to better face the future. Looking back, no one was mistaken when they told me how much growth takes place on this university path. I am genuinely happy but not yet satisfied, because we still have a long way to go. Onward and upward!