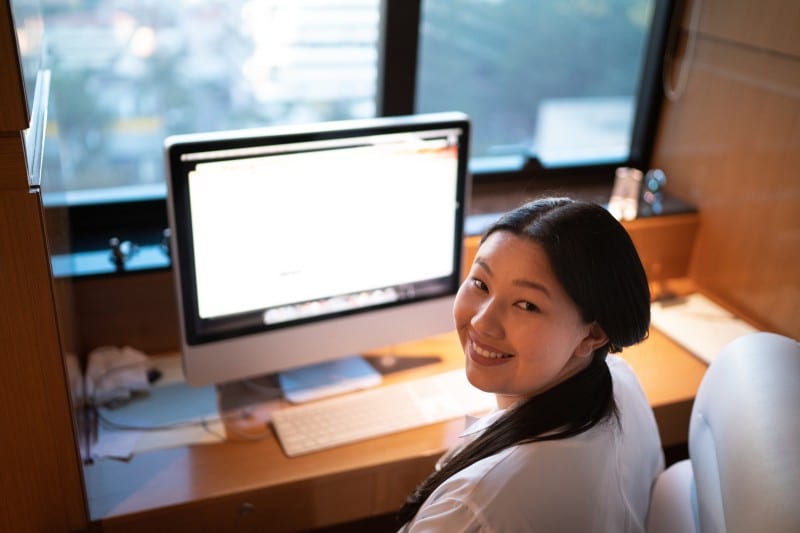 Back to resources Online Post-Bacc Programs? Yes, It's Possible!
Articles
October 13, 2021
2020 was truly the year online learning went mainstream for everyone. While not all education is suited to a virtual learning environment, there are some areas where online course delivery can increase access to potentially life-changing knowledge.
This can include online pre-medical post-baccalaureate programs. We've seen a rise in the number of pre-med post-baccs offered online in recent years. Usually, these programs are:
Special master's degree programs, not undergraduate certificates
Designed for people who want to improve their academic record, not people who need more clinical or research experience
The benefits of online post-bacc programs are similar to the benefits of any other online degree from a reputable school. By studying online, you can:
Potentially balance study with work or family obligations (even though these programs usually feature very intensive coursework)
Earn your post-bacc from a university outside your immediate area (although some programs have residency or on-campus requirements)
Gain access to advising and other resources your current university may not have
Below, we've selected a few of the online post-bacc programs from our database to give you an idea of what these programs offer and how they might work.
Case Western Reserve University – Online Master of Science in Medical Physiology (MSMP)
If you're a non-traditional pre-med who's currently working, the online MSMP at Case Western Reserve University (CWRU) has a major feature you'll appreciate: flexibility. The program offers three starts per year—spring, summer or fall—and the option to pursue your degree on a full-time or part-time schedule. It's possible to complete the program in as little as one year of study or spread it out as needed.
The program is specifically focused on helping graduates gain admission to health profession schools, including medical school, dental school, veterinary school, and others. It also offers a linkage program with the highly respected CWRU medical school, faculty and peer advising, and more.
As of June 2021, applicants to the program did not need to meet a minimum GPA requirement to apply. The admissions committee also considers any of the following tests: GRE general exam, MCAT, DAT, or PCAT.
University of Northern Colorado – Online Master of Biomedical Sciences (MBS)
This online MBS program offers students who want to improve their academic record a fast, intensive option—you can complete your degree in as few as nine months of study. It also appears to be a highly customizable program in which half the credits are core courses focusing on clinical research skills and health science, while the other half are electives. This lets students tailor their degree toward their area of interest, whether that's medical school, dental school, veterinary school, or scientific research. The MBS runs on-campus as well as online, so if you live in the Greeley, Colorado area you may have additional access to enrichment activities on campus.
Another benefit of the program is its cost. 2021-22 tuition for the online MBS program was just $17,910 regardless of residency, with financial aid available to qualifying students.
Intake is restricted to 24 students per year to ensure that everyone benefits from advising and activities. Applicants should have a GPA of 3.0 on their most recent degree and have earned at least a 494 on the MCAT.
University of Southern Florida – Online M.S. in Medical Sciences, Health Sciences
USF's online MSMS in Health Sciences offers students who are interested in medical careers or scientific research in the health sciences comprehensive grounding in topics including anatomy, biochemistry, histology, physiology, genetics, microbiology, immunology, and pathology. Courses are taught by the same tenured or tenure-track faculty who teach at USF's Morsani College of Medicine.
This program only starts in the fall, and can be completed in four semesters (16 months) of study. Applicants should have a 3.0 undergraduate GPA and have taken either the MCAT or the GRE to be admitted. Science prerequisites also apply.
Geisinger Commonwealth School of Medicine (PA) – Online Master of Biomedical Sciences
Geisinger's online MBS offers a high degree of advising and professional preparation in addition to the flexibility of full-time or part-time online study. Students are able to access personalized advising, CV and application development, MCAT prep, and the option to pursue research opportunities within Geisinger's system or with one of their partner organizations. Plus, students who successfully complete the MBS have the option to interview for Geisinger's MD program.
Applicants need to hold a bachelor's degree from a U.S. or Canadian university and have completed foundational undergraduate science courses.
University of North Texas Health Center – Online M.S. in Medical Science
The University of North Texas offers an online MSMS program that is designed to improve your "qualifications for applying to professional school while maintaining a life balance," making it another good choice for career changers. The only catch is that you must be enrolled as a full-time student and complete the program in 12 months.
In addition to coursework that includes virtual anatomy labs, students have access to online library resources, advising services, and interview preparation support. Applicants need a bachelor's degree, but holistic admissions consideration means no minimum GPA or standardized test scores are required.
Find More Post-Bacc Options
Our pre-med post-bacc program database can help you find the right post-bacc program for you. Sort by schedule options, GPA requirements, location and more. Get started now!