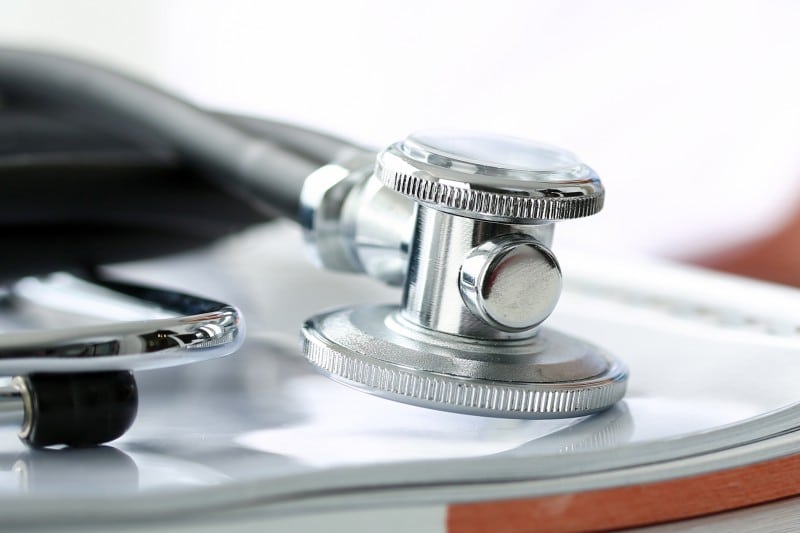 Back to resources Pre-Med Post-Bacc Picks – Fall 2021
Articles
September 7, 2021
Whether you've always wanted to be a doctor or you've been impacted by the Fauci effect, you're here because you're interested in a pre-medical post-baccalaureate program. Providing information about post-baccs is what we do. This is our seasonal roundup of the best or most interesting programs in our database at present.
As always, if the selection here doesn't quite fit with your goals, you can browse our rankings or perform a custom search for a post-bacc program more in line with what you're looking for.
Best Post-Bacc Degree Program: Master of Public Health, Geisel School of Medicine at Dartmouth University
Yes, we know: we're starting you off with an unusual post-bacc program option. The MPH program at Dartmouth isn't your typical post-bacc. It doesn't specifically focus on preparing students for medical school. However, students leaning toward admission to an M.D./Ph.D. combo program in the future may want to put this one on their list. Public health issues, including pandemic prevention and response, healthcare inequities, misinformation about vaccines, and other challenges brought to light by the COVID-19 pandemic mean that what this program teaches is top-of-mind right now.
If you want to prepare for a career in research, policy, public health advocacy, or other related areas, this is the program for you. It includes practicum or independent research experience as part of the curriculum, and access to faculty and advisers at Dartmouth University would be well worth considering.
The MPH is available as an 11-month on-campus program or as a 22-month online program (with some required travel to campus). 2021-22 tuition was $76,362 for either option.
Best Post-Bacc Certificate Program: Bryn Mawr University
98%. That's how many Bryn Mawr post-bacc completers get accepted to medical school. If you can obtain admission to this selective program, you'll have access to an excellent curriculum, career advising and a wide array of prestigious medical school linkages. The program is on campus and takes one year to complete.
Bryn Mawr specifically targets graduating college students and career changers who have not yet taken pre-med coursework, so if you're looking for an improver program, this probably isn't for you. Successful applicants typically have a GPA of 3.3 or better, and "standardized test scores consistent with that level of performance."
Tuition was frozen in 2020-2021 due to the pandemic. Rates then were $30,580 for the whole academic year, but are likely subject to change for 2021-22.
Best-Value Post-Bacc Degree Program: Texas Tech University Health Sciences Center, M.S. in Biomedical Sciences
Texas Tech's M.S. in Biomedical Sciences puts students right in the classroom with first-year medical students during the first year of their program. Then, in the second year, MSBS students teach in those classes and complete a project focusing on an area of medical or professional education. This format ensures that students who want to move on to medical school have mastered their subject matter while also equipping students who want to teach anatomical sciences with direct experience at a respected teaching hospital.
The program offers holistic admissions, with no minimum GPA or test score requirements. Applicants must have fulfilled undergraduate science prerequisites and taken the GRE or MCAT within five years of seeking admission to the program. Additionally, this program offers excellent value for money, especially if you are a resident of Texas. The cost per credit for 2022 is just $108. At 41 credits, that's an estimated cost of $4,428.
Best-Value Post-Bacc Certificate Program – Adelphi University
Adelphi University's Basic Sciences for Health Professions Certificate offers career changers (including working adults) the opportunity to complete pre-med coursework in a flexible full- or part-time program. Full-time students can finish in one year; part-time students in two.
This program also connects you to pre-professional advising to help you navigate the medical school application process. Additionally, you can complete clinical volunteering experience and be eligible to receive letters of recommendation from Adelphi's Pre-Health Professions Committee. The one drawback is that it's only available at Adelphi's Garden City, NY campus location.
Want to Keep Looking?
We hope this article has given you an idea of the types of pre-med post-bacc programs that are out there. You can continue your search with our free pre-med post-bacc program database. Sort by schedule options, GPA requirements, location and more. Get started now!