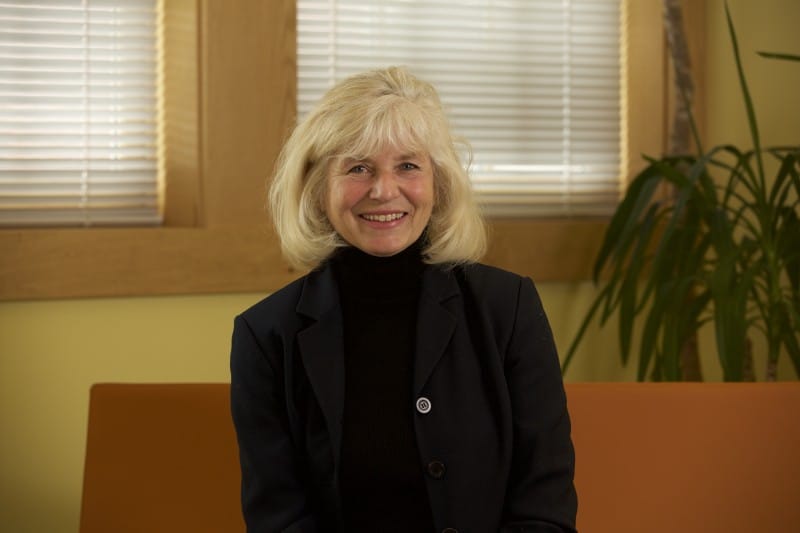 Back to resources Q&A with Dr. Janet Williams
Articles
August 15, 2021
Elms College is a small, student-centered, supportive institution. Students receive one-on-one attention from faculty and advisors. Students are given guidance in the program, however, they are also provided flexibility to ultimately choose the courses that they wish to take in the timeline on which to take them.
Janet Williams
PhD Zoology
Elms College
Professor of Biology, Premedical Advisor
Postbaccalaureate Premedical Studies and Master of Biomedical Sciences

More info: https://www.elms.edu/graduate-studies/
What is your background?
Prior to Elms College, I was a research scientist at a biotechnology company. I have several patents in conjunction with other researchers and the company, as well as scientific, peer-reviewed publications. For the past 27 years I have been the premedical advisor at Elms College. In addition to advising, I also teach several classes at the college.
Tell us about your faculty – what makes them special?
Elms College faculty are dedicated to student success. Elms College places teaching and student success as top priority for faculty. Any other activities are secondary to teaching and student success. Elms College supports excellent, dedicated teachers.
Tell us about your program – what is it and what does it do for students?
Both our Postbaccalaureate Premedical and Master of Biomedical Sciences programs are dedicated to supporting students for matriculation to medical, dental, veterinary, PA, PT, OT, optometry, podiatry, and all of the other allied health professional schools. Our program has enjoyed many successes in providing pathways for students to various professional health programs. In addition, students have earned scholarships and many other awards for entering programs in professional healthcare. Students have been accepted to MD/PhD programs after completing all of their sciences at Elms College in the Postbaccalaureate Premedical Studies program. We are proud of the many successes our students have achieved!
What are you most excited about in offering the program?
We continue to offer the very best in advising and academic support. In addition to maintaining low tuition, we hope to offer new scholarship opportunities for underrepresented students in healthcare in the near future.
What do you feel are the most unique features of the program?
The Elms College program has many unique features, these include small class sizes and small cohorts, tutoring, standardized test preparation availability, plentiful nearby opportunities to work and volunteer in healthcare, flexible schedules, course offerings online and in person, low tuition, experienced advising, committee letters and other letters of recommendation written upon request, and there is no requirement for standardized test scores upon application.
How does the program's delivery method enhance the student experience?
Students have the opportunity to take some classes either online or in person. This enables students to reap the benefits of education in a mode that suits them best.
How does your program differ from similar programs?
Many programs have a set schedule. The Elms College program is customized to the specific needs of the student. This is especially helpful for students who wish to apply to professional healthcare programs other than medical school that might not require all of the courses needed for medical school, but will require additional courses not required by most medical schools. For example, many PA programs do not require Physics, but they do require Microbiology lecture and lab. Students in the Elms College Postbaccalaureate Premedical Studies program are not required to take Physics, so the student can choose courses that are better suited to their goals.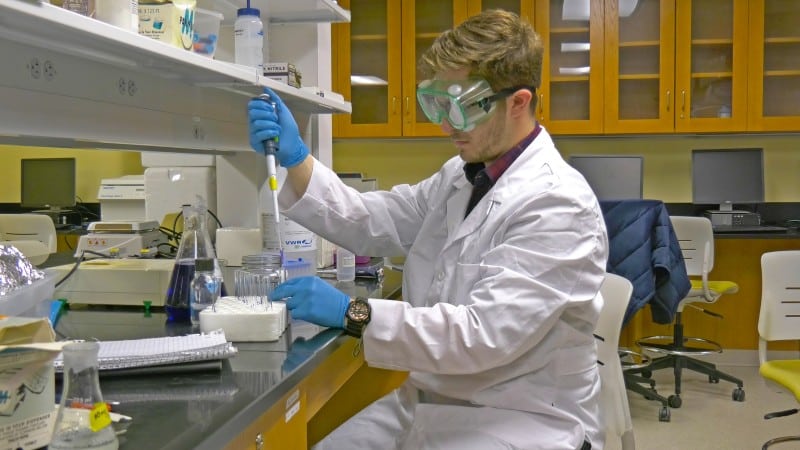 How is this program different from other pre-med and post-bacc programs?
The flexibility of the curriculum is a significant difference for the Elms College program. The ability to take some courses either online or in person can provide students the opportunity to live and work remotely.
How would you describe the rigor and pace of the Elms College program?
To a certain extent, students can control the rigor and pace of the program by choosing their courses and how many credits per semester to take. This enables accommodation of students with special needs.
Who is best suited for your program?
Our program has been proven to be appropriate and has provided successful outcomes for many different types of students, both GPA enhancement students and career changers. Students of all ages, education backgrounds, and ethnicities have been successful in our program.
What is the next step for graduates of this program?
Upon completion of the program, most students take standardized tests (if it is required for application to the professional programs to which they wish to apply), and apply to professional healthcare programs. Many students spend their gap year working or volunteering in healthcare. Some students will become involved in research if they have a specific interest to do so.
What do you feel makes this program ideal for students who are looking to gain entry into an MD program?
We have a proven premedical curriculum that has matriculated many students to MD and MD/PhD programs.
Aside from students who are interested in moving on to medical school, what advanced degree programs do you feel graduates of the program are most prepared for?
Students often move forward to Master's degree programs in Public Health, Biomedical Sciences, and similar programs, as well as many other programs in professional healthcare. Some students seek employment in healthcare or biomedical research.
Does your University offer any of those (next step) programs? If not, what linkage opportunities are available to graduates of the program?
Yes, we offer Master of Biomedical Sciences, Master of Biotechnology, Master of Business Administration, MBA in Healthcare Leadership, Master of Bioethics and Medical Humanities, and Global Health Certificate programs. In addition, some of our students have entered the accelerated bachelor's degree in Nursing at Elms College. All of these advanced degree and certificate programs have been proven to be supportive of students who wish to apply to medical school or similar professional health programs or gain employment in similar areas. The Elms College premedical program has affiliations with DO, PA, Dental, and Pharmacy programs that can assist program completion students in attaining their goals.
How does this program prepare students for advanced careers in medical and health sciences?
In addition to providing all of the required courses for medical school, there are many additional courses such as Introduction to Clinical Medicine (a course in head-to-toe health assessment), and other similar courses that support students for a career in healthcare or biomedical sciences.
For students who are interested in the program, what advice do you have in terms of submitting a competitive application?
Students should have a bachelor's degree (or will be earning a bachelor's degree within the next 12 months) upon application from an accredited college or university. International students must have their transcripts translated by WES or an equivalent service. Students should have a minimum GPA from their undergraduate program of 2.8 on a 4.0 scale.
For students considering a graduate medical degree, what would you recommend they keep in mind?
Not all students are well-suited for medical school, dental school, or other similar programs. Healthcare is very broad and offers career paths for many different types of students. If a student wishes to go to medical school, they should make their very best effort to achieve that goal. However, if they are unsuccessful, they certainly can apply to other professional healthcare programs that are equally rewarding. At Elms College, we help students achieve their goals. In some cases it might mean to provide the student with opportunities to strengthen their application, in other cases it might mean to help a student find an alternate career path that will fulfill their professional and lifetime goals.