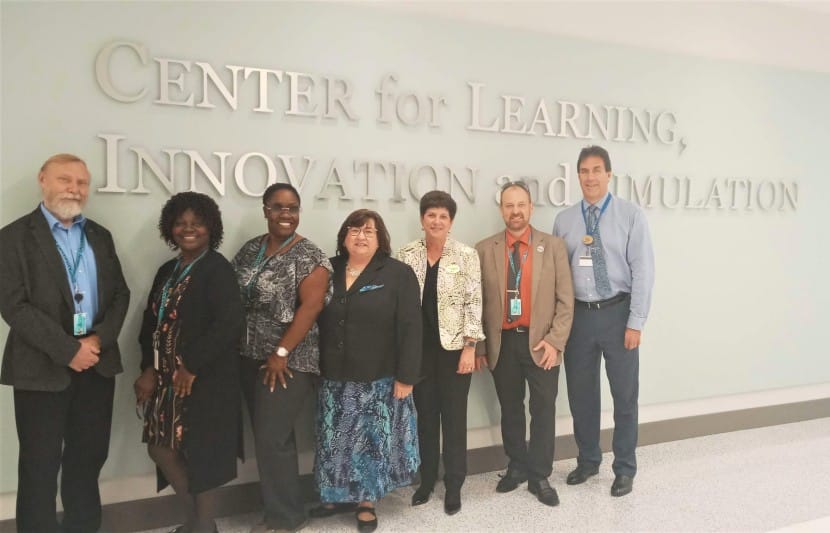 Back to resources Q&A With Dr. Marti Echols – College of Biomedical Sciences at Larkin University
Articles
January 12, 2022
Larkin University is a health professions university. That is all we do. A small private university located in Miami Gardens Florida focused on students learning together. The diversity of the student body reflects Miami, where there is no majority race, religion, or culture. Our goal is to provide quality education to students pursuing a health profession who reflect the diverse background of our population.
Marti Echols
PhD. MEd
Larkin University
Dean, Professor – College of Biomedical Sciences
Master of Biomedical Sciences
More info: https://www.ularkin.org/academics-cobs/lu-biomed-app/
What is your background?
As the Dean, I have over 45 years of work experience as a faculty member, researcher, and administrator in medical education. I have been recognized nationally for my research work, am a published author and have helped develop medical schools nationally and internationally. My specific areas of interest involve the field of Geriatric patient care, development of patient communication skills in students & residents and development of study and test-taking skills for health professions students and residents. I received my PhD from Ohio University and love spending time with family, fishing and playing casino slot machines. My purpose is to make the dreams of students come true by sharing all my knowledge and skills with them to be competitive applicants for professional schools.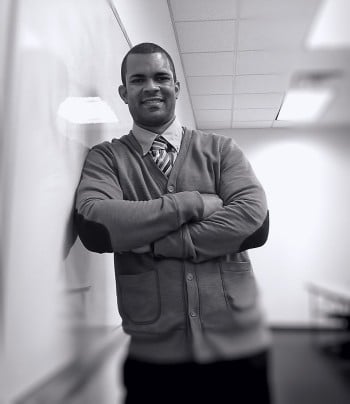 Tell us about your faculty – what makes them special?
Experienced faculty in sciences, medicine, dental, research, etc. Very committed to success of students. Comprehensive backgrounds and experiences provide a wealth of resources and advising to students. In it with students, every step of the way. No better faculty will be found.
Tell us about your program – what is it and what does it do for students?
The MBS program is a comprehensive master's degree program which provides advanced science coursework, research and clinical opportunities and MCAT preparation. The close "family culture" allows students to build confidence and showcase the increase of their knowledge and skills. The curriculum aligns with the first year of medical school and connects basic science to organ systems and diseases. Students learn study and test-taking skills, learn the AMCAS and AACOMAS application process, prepare their CV, personal statement, and practice interviewing skills. This comprehensive program with faculty guiding students every step of the way separates our program from most programs.
What are you most excited about in offering the program?
I am most excited to be able to offer a comprehensive record enhancer program. My knowledge and experience in medical education provides me in depth knowledge of what admission committees are looking for in potential applicants. I am fortunate that we can offer advanced science courses that reflect the first year of medical school in addition to, exam preparation, research, clinical experiences, application preparation in writing a personal statement, curriculum vita, and practice in medical school interviewing. Providing all these resources in a one-year program confirms that this post-bacc program is one of the best available to help students achieve their dream.
What do you feel are the most unique features of the program?
The most unique feature of our program is the absolute commitment of our faculty and administration to partner with and support a diverse student body to achieve their dream and make providing diversity among healthcare providers a reality for our population. Together we can change healthcare in a positive way.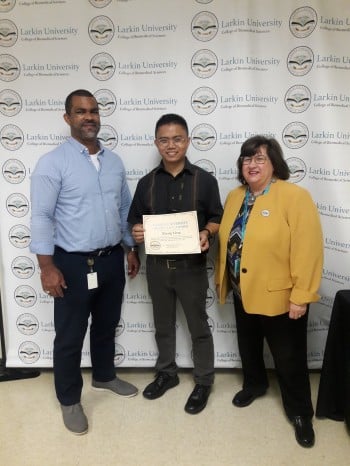 How does the program's delivery method enhance the student experience?
The program was designed to be face to face, however with the COVID we now offer an "online option" for students whose circumstances or health make learning online a better option. Courses are offered synchronously (students join together at the same time) in small group settings, with active participation. Students do presentations together, take polling questions and hold active discussions during class. The active engagement of students, helps everyone "connect" to each other, learn together and build their confidence in difficult and challenging science knowledge.
How does your program differ from similar programs?
We are different since we are a small university which offers only health professions education program. The MBS program has about 20 students and students build long term friendships during this one-year program. Students work in study groups, participate in an active learning environment, doing presentations and partnering with faculty to reach their potential. Most importantly, this is a comprehensive program providing everything an applicant needs to be competitive. You learn, grow and build confidence in yourself and your abilities.
How is this program different from other pre-med and post-bacc programs?
The program is small, focusing on preparing the student for what is expected as they transition to medical school. This program is comprehensive in providing everything you need to become a competitive applicant but also helping you develop learning and study skills needed to master medical school curriculums. Small group active learning together, putting forth your best effort and having strong supportive colleagues and faculty separate the Larkin MBS program for most others available. Of course, being in the sunshine of Florida helps too.
How would you describe the rigor and pace of the MBS program?
As a graduate program, students should expect to be challenged academically as the curriculum follows the first year of medical school. The program is structured for classes 3 days per week to allow plenty of time for study, group work, research, and clinical experiences.
Who is best suited for your program?
Our program is focused on students who need an academic record enhancer program for students wishing to improve their GPA and for increasing their MCAT score. If you need help in the process, we are a partner in your success plan to make your dream come true.
What is the next step for graduates of this program?
After graduation, students are ready to apply to medical school in the next cycle. Our faculty will continue to assist as needed during this process. Some students choose to work in the medical field or as research assistants when COVID impacted their ability to apply to medical school.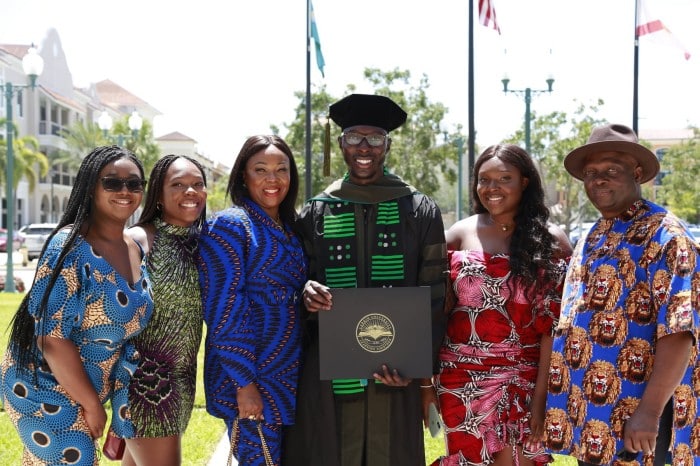 What do you feel makes this program ideal for students who are looking to gain entry into an MD program?
The direct experience of faculty in medical education, provides strong guidance for students to understand what medical school admission committees are seeking in applicants. This partnership with strong faculty is a huge benefit for students, especially those who have not had strong advising on the expectations of admissions committees.
Aside from students who are interested in moving on to medical school, what advanced degree programs do you feel graduates of the program are most prepared for?
We also offer a 3-year Pharmacy degree program, as well as tracks which focus on becoming a licensed addiction specialist and/or working in clinical research.
Does your university offer any of those (next step) programs? If not, what linkage opportunities are available to graduates of the program?
Yes, the MBS program offers linkage opportunities with medical schools which meet specific GPA and MCAT requirements. These opportunities provide guaranteed interviews to the medical schools as well as student scholarships to help defray the costs of medical education.
How does this program prepare students for advanced careers in medical and health sciences?
Upon completion, you have achieved a master's degree with a concentration in health sciences. You are ready to apply for medical, dental, pharmacy, school as well as for doctoral programs in research and/or clinical medicine. All of these are rewarding and well-paying careers which catapult your future.
For students who are interested in the program, what advice do you have in terms of submitting a competitive application?
Take time to make your application as complete as possible before submitting. Highlight all major areas you bring to the table such as: GPA, MCAT, clinical shadowing, research experiences, related work experience, international travel, languages you speak. Take the exam once, when you are actually ready and do your very best; do not take 3-4 times hoping to improve. In your application, include a statement about why you are a good candidate and what you bring to the institution.
For students considering a graduate medical degree like yours, what would you recommend they keep in mind?
You must be a good fit to the institution, as well the institution to you, at the school you are accepted. It will be easier to bloom where you are planted if you are both in fertilized soil.
More info: https://www.ularkin.org/academics-cobs/lu-biomed-app/