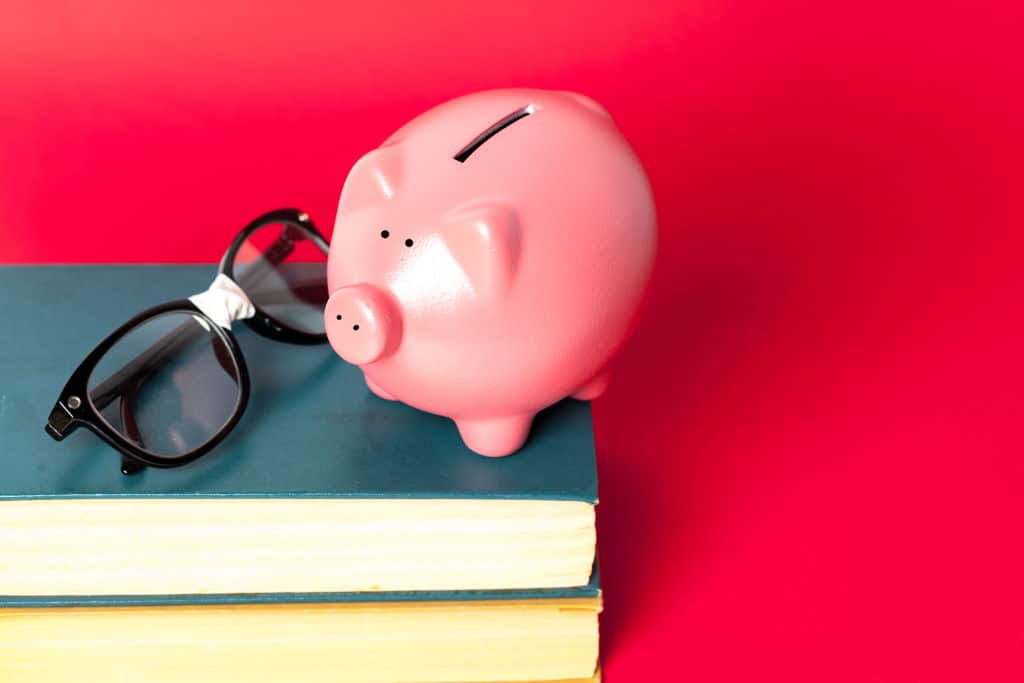 Back to resources Affording Your Post Bacc –How to find funds for your education
Articles
May 30, 2019
Your post-bacc program is an important investment in your medical career on a number of levels.
First, it's an intellectual investment—one that prepares you to handle the rigors of a medical school education. It's also a social investment, in that it connects you to new faculty mentors, new fieldwork opportunities, and even admissions staff through medical school linkages. It's also a significant financial investment.
How can you cover the cost of your post-bacc? This will depend on a number of different factors, including:
Your U.S. residency status
Your dependency status (i.e. are you dependent on your parents or living independently?)
The type of post-bacc program (certificate or master's)
Whether or not your program is a graduate program
School type (public or private)
The good news is that there are many sources of funding available to post-bacc students, and there are many resources available to you to help you make sense of what's out there.
First Things First: Do You Qualify for Federal Financial Aid?
Most students make use of some form of financial aid to pay for their post-bacc programs. Even before you look into what kind of aid is available for the post-bacc programs that you're interested in, it's important to make sure that you meet the criteria for federal financial aid before you apply. The general guidelines are:
You must be a U.S. citizen or legal permanent resident
You must not be currently in default on a previous federal student loan
You must not have been convicted of certain crimes while previously receiving a student loani
You must not have reached your lifetime limit on loans while pursuing other programs (see below)
More information about eligibility is available from the U.S. Department of Education's Student Aid website.
What Are the Maximum Loan Limits?
As of May 2019, the maximum aggregate amount you can borrow in federal student aid is as follows:
$31,000 for undergraduate students who are dependent on parents or guardians
$57,000 for undergraduate students who live independently, or whose parents/guardians did not qualify for the Federal PLUS Loan program
$138,500 for graduate students, including any money borrowed during undergraduate study (all graduate students are considered independent)
Make sure that you're aware of how much you already owe before you apply for any new financial aid, government or private. (If you have multiple federal loans, you may qualify for a federal consolidation loan.) Once you establish where you are in terms of personal eligibility and previous debt, you can begin to consider financial aid eligibility for the post-bacc programs that interest you.
Financing a Pre-Med Master's Program
When it comes to federal aid, post-bacc programs that are master's degrees (for example, a Master of Science in Medical Science, or a "special master's degree program") are the most straightforward. As long as the school offering the master's degree is approved to offer federal aid, you should be able to borrow up to $20,500 per year from the federal government up to a lifetime maximum of $138,500 (including both undergraduate and graduate loan funding).
Federal graduate loans include:
Direct Unsubsidized Loans – These loans are awarded regardless of your financial need but note that your interest payments begin as soon as you receive funding. You will have to make interest payments during your program.
Direct PLUS Loans – These loans require a credit check. If you qualify, you may borrow a maximum of the cost of attending your program minus any other financial aid you're receiving. Again, interest payments begin during your program.
Financing a Pre-Med Post-Bacc Certificate Program
If you're pursuing a formal post-bacc certificate, your options for federal financial aid will be more limited than they are for the special master's program. Your eligibility will depend on whether your institution classifies its program as a graduate-level certificate program or an undergraduate certificate program.
For an undergraduate certificate program, qualifying students should be eligible to borrow up to $12,500 per year in federal student loans. If you live with your parents/guardians, they may be eligible to apply for a Direct PLUS Loan (subject to passing a credit check). For post-bacc certificates classified as graduate certificate programs, you should be able to apply for loans up to the limits described in the section above.
Unlikely to Qualify for Federal Grants
In either case, your post-bacc certificate program is unlikely to be able to offer you federal grant funding from programs such as the Pell Grant or Federal Supplemental Educational Opportunity Grant (FESOG). This is because these grants are only available for undergraduate degree programs. Even if your institution classifies your post-bacc as an undergraduate program, it isn't a degree program.
For Undergrad Post-Baccs, Length of the Program Matters
Many undergraduate certificate post-baccs can offer you federal loans only for one calendar year of post-bacc study. Johns Hopkins explains that "if your program should extend beyond one calendar year, you will need to consider other funding, such as private loans."
Private Loans, Grants, and Scholarships
There is an abundance of private loans, grants, and scholarships that you can seek out and apply for.
Private Scholarships and Grants
Private scholarship and grant programs are offered by charitable organizations, wealthy individuals, businesses, and a myriad of other organizations that want to support pre-medical students. You can search for private scholarship and grant opportunities at the U.S. Department of Labor's CareerOneStop website.
Institutional Scholarships and Grants
Finally, the school hosting the post-bacc program that you are interested in may offer internal scholarships (based on merit) or grants (based on need or other factors). Check with the program and the school's financial aid department when you contact them about applying.
Private Loans
Private banks and education loan companies offer a wide range of products to help you finance your education. In general, the interest rates on these loans will be higher than those on federal loans, and you will also have to pass a credit check when you apply.
U.S. News and World Report publishes an annual database of private loans, including rankings.
Lifetime Learning Tax Credit
You may be eligible to claim $2,000 per year in tax credits from the IRS Lifetime Learning Tax Credit program, which reduces the amount of tax that you owe and offsets the cost of your post-bacc. It's more of a money-back program—you can't claim the tax credit until you file your taxes the year after you start your post-bacc—but it can help.
You must have an adjusted gross income lower than $66,000 if your filing status is single, head of household, or qualifying widow(er), and $132,000 if you are married filing jointly. You can claim the tax credit for any type of education program (degree or certificate), no matter how long it lasts.
Military Benefits
If you are a qualifying veteran or military family member and eligible for education benefits from the Veterans' Administration, you may be able to use these to help cover the cost of your post-bacc. Sources of funding may include the Post 9/11 GI Bill® or Yellow Ribbon Program® benefits, plus other programs for Guardsmen and military reservists.
The amounts that you may be eligible for will vary depending on the dates and type of your service. Visit the Veterans' Administration's Education and Training website to learn more.
AmeriCorps Education Awards Programs
If you completed a term of service in an AmeriCorps program, you may be eligible to receive a Sigal AmeriCorps Education Award that applies to any educational debt you have. The amount you are eligible to receive will vary depending on whether you were in a full- or part-time service program, and it is capped at the current maximum annual amount for the Federal Pell Grant program during the year in which you served. For 2019, this means a maximum amount of $6,095.00.
You may claim up to two years' worth of full-time education awards for AmeriCorps service.
NIH and NHSC Loan Repayment Programs
The National Institute of Health (NIH) and the National Health Services Corps (NHSC) offer healthcare professionals and students funding to repay loans. Like the Lifetime Learning Tax Credit, these loan repayment awards can only be claimed after you complete your program, but they are good programs to know about as you plan your education.
The NIH Loan Repayment Program forgives up to $35,000 per year in eligible education loan debt if you commit to performing research for certain NIH programs.
The NHSC Loan Repayment or Scholarship programs are similar to the NIH program, but for practitioners: once you begin medical school, you can apply to receive loan repayment in exchange for service at designated sites facing practitioner shortages.
i https://studentaid.gov/understand-aid/eligibility/requirements/criminal-convictions