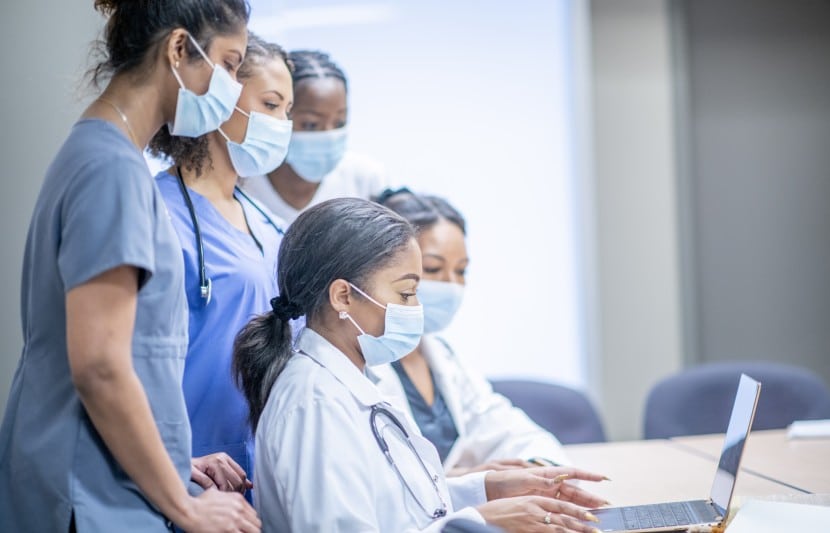 Back to resources Top 7 Most Diverse Pre-Med Post-Bacc Programs
Articles
February 17, 2022
This past autumn, the American Association of Medical Colleges (AAMC) announced that the first-year medical school classes of 2021 weren't just unusually large–they were also the most demographically diverse group ever. This is welcome news at a time when American medicine is focused on improving health care inequities among people from different ethnic backgrounds. It is also facing up to its history of failure to support medical students from underserved and minority backgrounds–for example, an April 2021 study published in the New England Journal of Medicine (NEJM) reported that the number of Black male doctors actually declined over the period from 1978-2019.
Indeed, looking closely at the AAMC's numbers from this year's class reveals that while the percentage of matriculants from underserved backgrounds has risen, the actual numbers of students amount to only a few. For example, the number of new medical students who were Native Hawaiians or Pacific Islanders grew by 6.3% from 2020 to 2021, while the raw numbers show that the total number of students rose from 80 to just 85.i "A diverse and all-inclusive health care workforce," the authors of the NEJM study note, "remains aspirational."
Pre-med post-bacc programs aim to play a role in making that aspiration more real. Many of the programs we track have increasing access to medical education for students from underserved backgrounds as part of their mission. Here are the top 10 most diverse programs according to reported data about student backgrounds.
#1 Ponce Health Sciences University – 100% diverse students
#2 Charles R. Drew University of Medicine and Science – 96% (HBCU)
#3 Morehouse University School of Medicine (HBCU) – 94%
#4 California State University – Los Angeles – 93%
#5 Florida International University – 91%
#6 University of California at Irvine – 87%
#7 St. Thomas University – 86%
Find the Right Post-Bacc Program for You
We hope this article has offered you some insight into the post-bacc programs that have the most diverse student populations. You can read more about how post-baccs contribute to health workforce representation in our previous article on the subject, or start researching the right program for you in our site listings. Good luck!
i https://www.aamc.org/media/57761/download?attachment, p.12