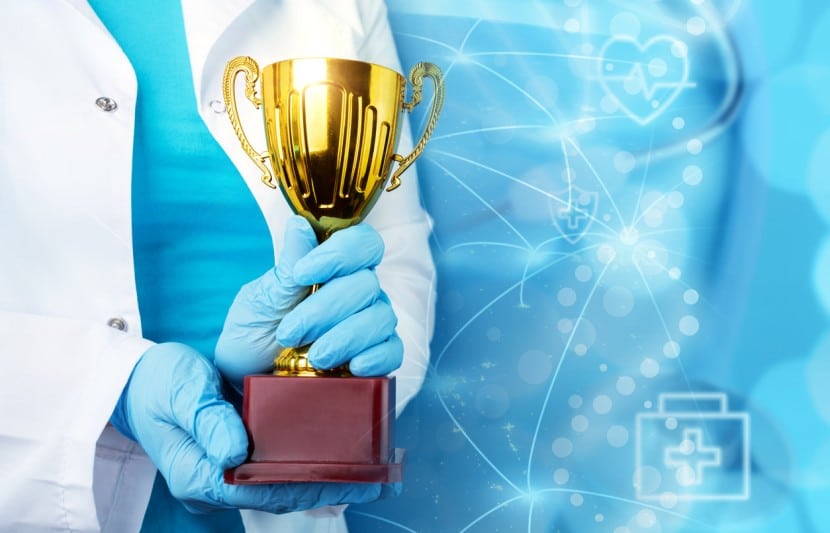 Back to resources Medical School Rankings: Why There's a Controversy, What Can Be Done
Articles
May 23, 2023
In January 2023, the dean of Harvard Medical School (HMS) announced that both HMS and the Harvard School of Dental Medicine would no longer submit data to U.S. News & World Report's "best medical schools" survey. Since their first publication in 1983, the U.S. News rankings have played a key role in college marketing efforts and the decisions students make when applying to schools.
HMS was not the first medical school to walk away from U.S. News. The Uniformed Services University left in 2016, and many osteopathic medical colleges and historically Black colleges and universities (HBCUs) have declined to submit data to the rankings for years. But with Harvard leaving, many other elite schools soon followed suit. As of April 2023, more than a dozen medical schools had announced they would also stop submitting data to U.S. News.
This article looks at some of the controversy around these rankings and what it means for premeds who are deciding where to apply to medical school.
Rankings Present an Incomplete Picture
In order to produce a "best college" ranking in any category, U.S. News must attempt to combine and weight a broad range of factors. These factors usually focus on easily measurable data, like the standardized test scores and GPAs students earned to get in, the amount of research funding a school receives, and the student-to-faculty ratio. Some of them are more vague, like the "reputation" section, which essentially involves handing various college officials a list of schools and asking them to assign each one a score of one to five.
This data is all compressed into a single ranking number—one that doesn't present a complete picture of a school, and certainly doesn't help an individual student understand whether a school is the best one for their unique goals.
Rankings Create "Perverse Incentives"
The vast influence the U.S. News rankings have built up over the years distorts decision-making. Students may feel pressured to get into a "top" medical school even if it's not right for them. The rankings also incentivize deans and admission officers to focus only on boosting the metrics that matter to the survey.
HMS dean George Daley, in his letter announcing the decision to stop contributing data to U.S. News, said that "rankings create perverse incentives for institutions to report misleading or inaccurate data." He wasn't wrong. Last year, Columbia University admitted to doing just that in order to improve its U.S. News rankings. And a former dean at Temple University was sentenced to a year in prison after being convicted of submitting fraudulent data to the U.S. News survey for years.
Rankings Distort What Medical Schools Are For
The purpose of a medical school isn't to be in competition with other medical schools in order to gain social or cultural prestige. The purpose of a medical school is to produce physicians who treat patients and scientists who conduct research that improves medical care. Rankings don't tell anyone how well a medical school achieves that. In fact, a 2018 study looked for links between U.S. News ranking and physician performance when caring for Medicare patients. It found none.
Rankings also don't tell a student how dedicated a medical school is to addressing two of the most pressing issues in American healthcare: the need for a culturally and socioeconomically diverse healthcare workforce, and the health disparities faced by many underserved communities.
What Does This Mean for Pre-Meds?
Flawed as the U.S. News rankings are, many students relied on them to help guide their medical school research. In the wake of the controversy, the American Association of Medical Colleges recommends that students remember the rankings mostly reflect the competitiveness of applicants and the perceived reputation of the school, not the outcomes of the school's medical program.
The truth is that a great many medical schools in the U.S. are capable of providing students with a world-class medical education. For the time being, pre-meds should take a more personal approach when deciding where to apply.
If research opportunities and diversity matter to you, look for schools that support those factors. If treating rural patients or pursuing primary care are more important, ask your pre-med advisor for pointers there, too. Finally, don't discount your gut instincts about which school feels right for you based on the interactions you have with the staff or current students.
What About Our Rankings?
Post-Bacc Program Guide ranks pre-med post-bacc programs using publicly reported data about costs, competitiveness by GPA, and the diversity of student populations—not subjective opinions on reputation. You can trust that our rankings reflect real-world factors for each program. Learn more about our ranking methodology here.