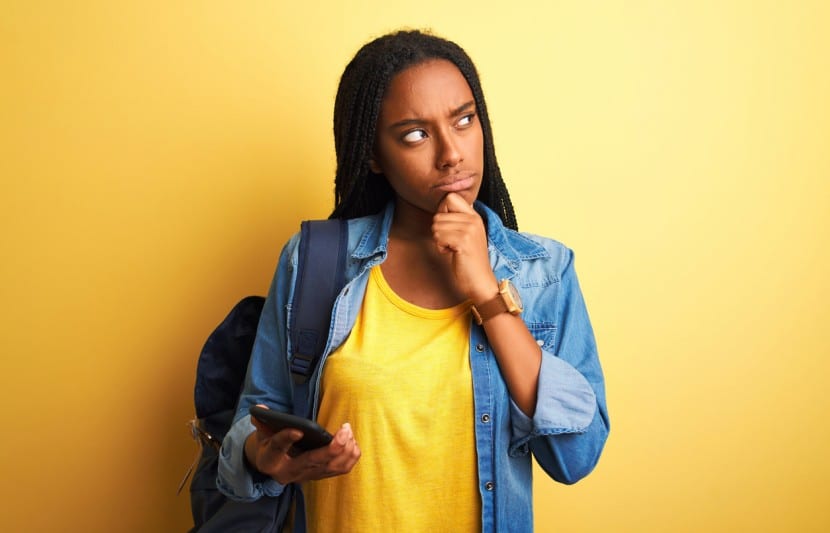 Back to resources Pre-Med Juniors: Is a Post-Bacc in Your Future? What to Consider
Articles
June 19, 2023
The road from undergrad to medical school can be a long and challenging one. If you're a current college junior, it's been unusually challenging for you. Thanks to the COVID-19 pandemic and the disruptions it caused to classes, as well as to extracurriculars like clinical experience and research opportunities, you may be feeling that you're not as on track for medical school as you should be.
If so, you may be wondering whether or not a post-baccalaureate program is the right option for you. Here are five factors to consider as you decide whether to forge ahead with your med school applications or pivot to a post-bacc.
Do You Have the Right Prerequisites (or Will You)?
One of the most significant reasons you may not be ready to apply to medical school next year is that you may not have completed all your prerequisites in time. Whether it's because you decided to pursue a pre-med pathway relatively late in your career or because of course scheduling difficulties, making up those prerequisites is a must.
If your GPA and other fundamentals are solid, a post-baccalaureate certificate program could be the right pathway for you. These programs cover undergrad science prerequisite courses and typically take about one year to complete. In addition, some post-bacc certificate programs feature MCAT coaching, career advising, and extracurricular opportunities like clinical experience placements or research. You can even DIY your post-bacc by enrolling in single courses at a local university. Explore our best-ranked post-bacc certificates to get an idea of what's available.
How Does Your Science GPA Look?
Another reason you may not be ready to apply to medical school right after junior year is that familiar nemesis of pre-med students: the science GPA. We've discussed in a previous article how crucial your science GPA is to your application. Judging by the most recent applicant and matriculant data (p. 2) from the American Association of Medical Colleges (AAMC), you'll need to achieve a science GPA around 3.68 to be competitive.
Again, the pandemic may have made life difficult for you here—if your biochemistry class went online during the omicron wave in 2021/22, for example, you may not have performed quite as well as you'd hoped. Or it's possible you struggled with a science class for another reason. Whatever the circumstances were, if your science GPA is below 3.4, you will probably want to pursue a post-bacc.
If your science GPA is hovering somewhere between 3.3-3.5, consider a DIY post-bacc or post-bacc certificate program—retaking courses in this instance can help boost your science GPA by a few tenths of a point. If your science GPA is lower than that, consider a special master's degree program instead. A special master's allow you to earn a completely new graduate-level GPA that gives you the opportunity to show medical school admissions committees you are on an upward trend academically. It also means you'll finish your post-bacc gap year with a master's degree under your belt, which can help you apply to other jobs if necessary.
Are You (Clinically) Experienced?
You know that medical schools also place a significant emphasis on your clinical experiences when considering your application. If you've struggled to find volunteering opportunities at a hospital or clinic, shadow a physician, or complete research, a post-bacc can help. Many post-bacc programs help students connect with clinical experience opportunities as part of the curriculum. Find a post-bacc program near you and do some research to see which ones offer help with gaining clinical experience.
How's Your MCAT Prep Going?
According to the Princeton Review, studying for the Medical College Admissions Test (MCAT) requires committing to 10-15 hours of study a week for four to six months. That means MCAT prep will take up as much of your schedule as a typical part-time job. If you're struggling to make time for MCAT prep with your current courseload, it's probably best to focus on maximizing your GPA and building clinical experience. After graduation, you can then take a gap year to devote more focused time to MCAT study.
If you've already taken the MCAT, and your score wasn't close to the 511.9 average score for last year's med school matriculants as reported to the AAMC, you may also want specialized coaching. This is where post-bacc programs can help: many post-baccs make MCAT prep support part of their curriculum.
Some post-baccs also provide additional data you can use to demonstrate your strength as a medical school applicant that can mitigate a weak MCAT score. The Master of Science in Medical Sciences at Bethel University, for example, mirrors the curriculum of the first year of medical school, so you can show admissions committees that you don't just have the potential to handling the coursework—you already have handled it.
Do You Just Need Some Time to Yourself?
Finally, you may just need to take some time for other reasons. You may be wondering if medicine is the right choice for you after all, or you may want to work part-time while you study and pay down some debt—something that won't be possible once you're a medical student. Taking a gap year and completing a post-bacc program during that time can help with both these issues.
First, post-bacc programs often include career advising that can help you determine which professional pathway is the best for you. Next, there are many post-bacc programs with part-time or online coursework that make it possible for you to work and study at the same time.
If you do decide you need a post-bacc year, don't worry. The AAMC reports that 71.1% of students who started medical school in 2022 (table 9) had taken at least one gap year between finishing their undergraduate program and starting medical school. Taking time to improve your competitiveness as an applicant is never seen as a negative. Good luck!